Home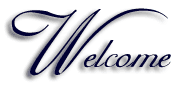 The Daughters of Mary Mother of Our Savior is a congregation of traditional Catholic Sisters. The Congregation was founded in the summer of 1984. The motherhouse, St. Joseph's Novitiate, is located in upstate New York. Here at St. Joseph's Novitiate candidates for the religious life, aspiring to become Daughters of Mary, receive their training and spiritual formation.
For daily thoughts and inspirations, follow us on:
Click the icons below:
Help support the Sisters
by shopping on Amazon. Click here for more information.